Before we get into the details, everything is written below is not financial advice and is for informational and educational purpose only.
First off, you might be wondering what is crypo.com and if it's a legit platform, read below if you'd like to have more information or skip directly to the next section on a step-by-step guide to buy digital tokens.
Crypto.com, is an exchange based in Hong Kong, which offers various financial services, not limited to buying intangible assets but also utilizes a Visa Card to convert your crypto into fiat to spend.
The exchange can be accessed both from the online web browser and the mobile Apple and Android Apps store. It's available on Google Play or on the Apple App Store.
Is it safe to trade on the platform?
Following its rapid growth, Crypto.com has included in their policy that their insurance coverage has been extended to $360 million. The coverage includes physical damage or destruction and third-party theft against security breaches.
Crypto.com has also partnered with Ledger, and 100% of the user's cryptocurrencies are held offline in cold storage.
The exchange has a dedicated team that monitors all transactions and screens all suspicious activities to prevent fraud and money laundering.
According to its website, Crypto.com has been tested by leading security systems and it's one of the few platforms that hasn't been hacked.
In addition, it also uses Hacker One, a bug bounty program, aimed at identifying vulnerabilities in the system.
The mission is to increase crypto adoption and so far are one of the few projects that tried to bridge crypto and the traditional fiat world.
The native coin is CRO, and staking it in the Exchange will allow users to get new listed coins with up to a 50% discount.
Bitcoin
How to create a crypto.com account on your mobile device?
1. On your phone, for Adroid devices, tap: Google Play Store .
& for Apple devices go to the Apps section in Apple App Store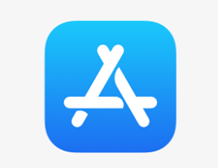 2. Search for: Crypto.com and select Install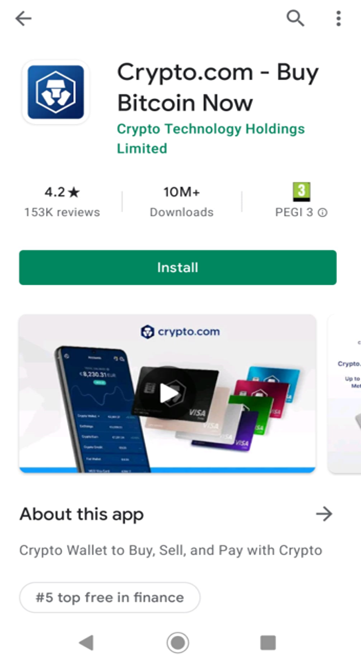 4. Click on the application right after the installation to open it and select Sign Up
5. Enter your e-mail address and log onto your e-mail from your phone to verify your account.
6. Select Next 4 times or Skip right at the top.
7. Accept the terms and conditions and add a phone number.
8. Add your details: name, ID and a selfie to verify your account
8. Oorah! Now that your account is ready you can buy Cryptocurrencies. Check below for further instructions.


How to buy cryptocurrencies?

Finally, the moment you were waiting for, your account has been verified and you can now buy cryptocurrencies.
Follow these easy 4 steps to complete the transaction:
1. Select the lion icon in the middle, like in the image below: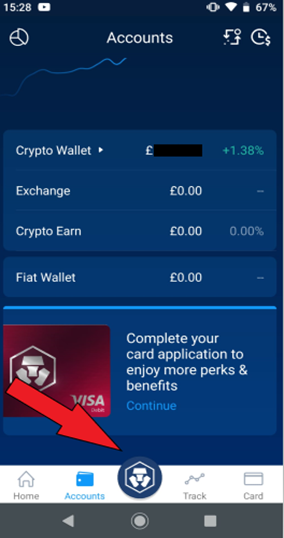 2. Click the button Buy: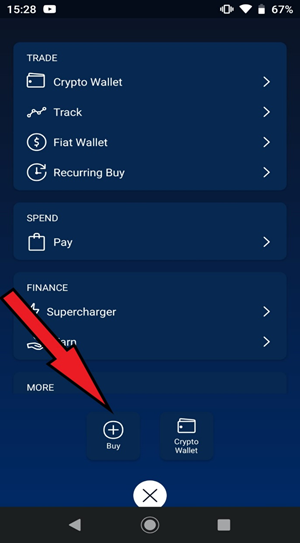 3. Select the desired crypto asset, for example in the image below we will choose Fantom: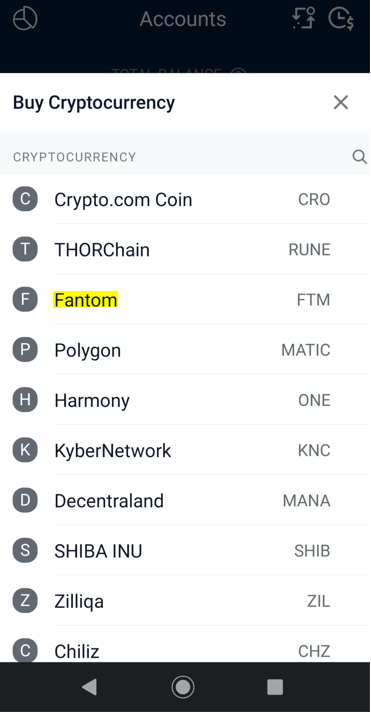 5. Add a Credit or Debit card, proceed to edit the quantity of the crypto asset that you wish to buy and finally you can hit the Buy button.
Twitch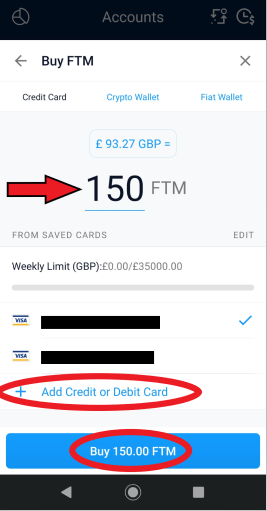 Congratualtions! You can now say you too are a crypto holder.
Make sure to consider your financial situation before investing. Cryptocurrencies are highly speculative and volatile assets, there might be huge run-ups and equally drastic falls.
However, whether you are a newbie or a trader, we hope you have gained new insights from this short guide and review.
Disclaimer: Cipher101 articles are not financial advice, every opinion is intended for educational purposes only.
Make sure to follow us on Facebook and Twitter and to Subscribe for more tech updates.
Use the 2021 referral code h3b50ak31g to sign up for Crypto.com and to get $10 USD bonus after your first verified transaction.
Image courtesy: Crypto.com