The Indian Regional Navigation Satellite System or IRNSS. It is also known as NAVIC (sailor or navigator in Sanskrit and many other Indian languages) which also stands for Navigation with Indian Constellation , is an autonomous regional satellite navigation system. ISRO has launched 7 satellites for its operation i. e IRNSS-1A, IRNSS-1B, IRNSS-1C, IRNSS-1D, IRNSS-1E, IRNSS-1F, IRNSS-1G. All has been launched successfully at the cost of $212m.  Orbital height will be 36000 Km. It will be used to provide accurate real-time positioning and timing services over India and the region extending to 1,500 kilometers (930 mi) around India.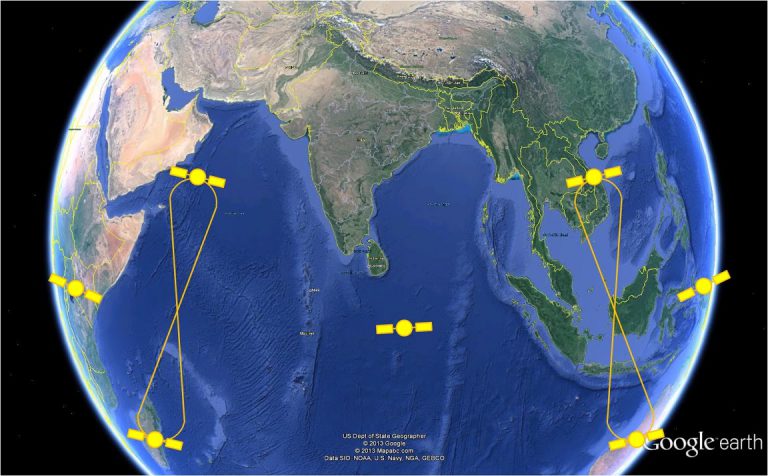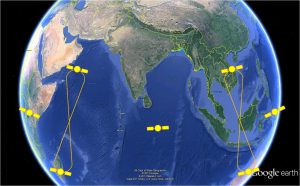 IRNSS has indigenously designed and developed by India , due to limited access of foreign based navigation system in emergency situation. During kargil war 1999 USA refused to give access of GPS to Indian military which was desperately looking for Pakistani sponsored terrorists and regular army soldiers position inside Indian territory. In the end Israel helped. Indian Government approved the project in 2006.
IRNSS will provide two types of services, namely, Standard Positioning Service (SPS) which is provided to all the users and Restricted Service (RS), which is an encrypted service provided only to the authorised users. The IRNSS System is expected to provide a position accuracy of better than 20 m in the primary service area.
Some applications of IRNSS are:
Terrestrial, Aerial and Marine Navigation
Disaster Management
Vehicle tracking and fleet management
Integration with mobile phones
Precise Timing
Mapping and Geodetic data capture
Terrestrial navigation aid for hikers and travellers
Visual and voice navigation for drivers
All satellites are in the orbit and expected to be operational from September 2016 but unfortunately in 2017 it was announced that  three rubidium atomic clocks on board IRNSS-1A have all failed.  Although the satellite still performs other functions, the data will be coarse, and thus cannot be used for accurate measurement. ISRO plans to replace it with IRNSS 1H in the second half of 2017.
Note : Information collected from internet. and ISRO's website.