From time to time, we all look for old emails on our inbox. One can easily search with an email address or name from the search bar on Outlook, but it gets difficult when you forget the sender's email or the name or the date and Manual search is not really an option when you have a busy schedule. Thankfully, Outlook has a feature call Show as Conversations. If enabled, this feature arranges all your emails like your nice little cupboard.
Please follow these steps to switch on the feature.
Open Outlook then click on View tab.
Here you need to click on Show as Conversations.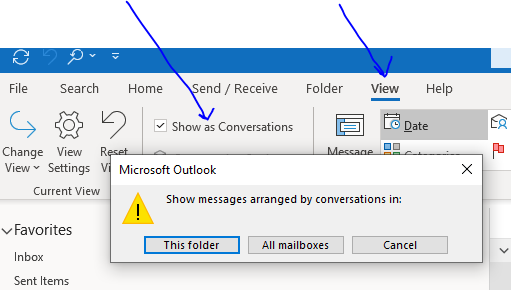 Once you click on the option it will show a message saying if you want this change to be done on only on This folder or All mailboxes. Choose your option according to your requirement and that should be it. Now you can see that all your emails are filed nicely.
You would need to click on little Triangle icon next to the email to expand and all emails related to the same subject will appear underneath.
You can also select options from Conversation settings.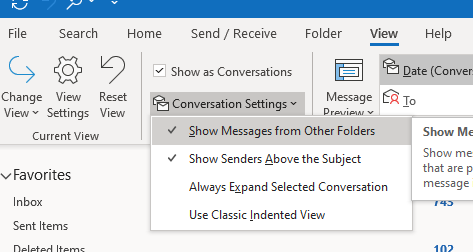 We hope, you will find this information useful. Please let us know your feedback on the comment section below.