Microsoft Teams is one of the most popular remote software in the world, with 115 million daily active users as reported in October by Microsoft and the number is expected to increase daily, link here.
The global pandemic has accelerated the continuous demand of Teams, and its million users, now working remotely, rely on the software to carry out their daily business operations and collaborations.
That's why we are going to explain how to solve some tedious Microsoft Teams errors that you might face at some point when using the software.
Before we start why not adding this page to your bookmarks for future reference?


Solutions 1: to Error Code caa70004:
This error is typical in the Desktop version of the application.
Try to clear the Teams' cache, following the steps below to fix it:
Close your Teams application.
On your start menu type run
In the window that pops up type the location %appdata%\Microsoft\teams\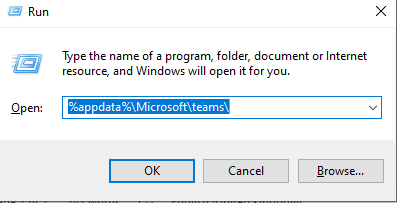 3. Clear all the contents within the Teams folder.
The cache will now be cleared, and you can try to restart Teams from your desktop.

Solution 2: Disconnect the VPN

Some VPN and firewall configurations can block or interfere with the network traffic which may lead to Error Code caa70004. Make sure sure to disconnect your VPN, and once you log in to Teams you can then reconnect to the VPN connection.


Solution 3: Reinstall the Desktop App
Most of the time, the above fixes will work. However, as a last resort you can uninstall and reinstall the Microsoft Teams desktop App.
The easiest and safest option to uninstall Teams is to follow these steps:
1. Open the start menu and type Add or remove programs.
2. In the search box, below Apps & features, type Teams
3. Select Microsoft Teams, and click on Uninstall and then uninstall again.
4. Wait until the the app has uninstalled.
4. Restart your laptop.
5. Install Teams from the official Microsoft Teams website and download the App.
Once installed try to sign in to test the application.
Video Tutorial uninstall and reinstall MS Teams.


Workaround for Error Code caa70004
If nothing else seems to work, a fix is to use the web version of Microsoft Teams.
It is exactly like the desktop application and can be accessed when signing to Office365.com online.
The MS Teams version can also be opened from here: https://teams.microsoft.com
Make sure to select Use the web app instead. (as in the picture below)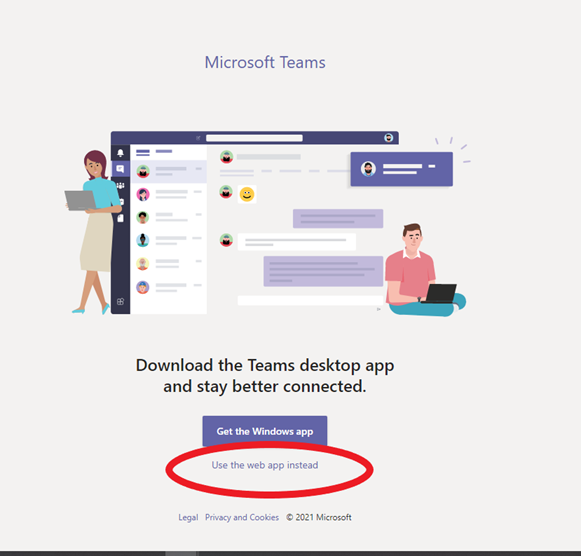 Cipher101.com aims to provide the reader with enough information to empower them to troubleshoot technical issues themselves, breaking down complex concepts into easy and simple solutions.
If any of these fixes helped you please leave a comment below, we'd love to read them!