Skype for Business is one of the main communication channels within a corporate environment.
Organizations very often require changing the password, and sometimes there might be replication or latency issues which create a mismatch with the credentials stored.
To fix the issue, in many cases, you will need to clear the cache.
The most common reason to clear the cache include:
Dial pad missing
You cannot log in on Skype for Business
You cannot search for users in Skype for Business
Your contact list is out of date
Clear the cache on Windows:
1. Log out from Skype for Business
2. Open the system tray (or upward arrow in the taskbar menu), right click next to Skype for Business, and select Exit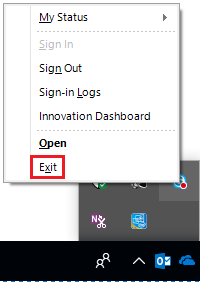 3. On the Start menu type run
4. Type %appdata%
5. Select Local/Microsoft/Office/16.0/Lync
6. Delete the sip_profileName folder
7. Open the Skype for Business application and click on Delete my sign-in info, close Skype for Business and reopen it again to sign in.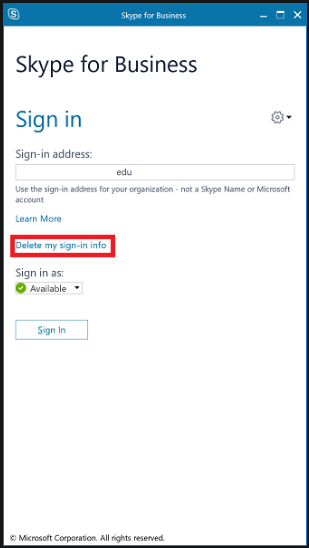 Delete your Skype for Business cache Video:
How to clear the cache on a Mac
Log out and quit Skype for Business
Go to Finder
Press Command+Shift+G or click Go > Go to Folder
Type ~/Library/Caches and press Return
Delete the following bold files:
Containers > com.microsoft.SkypeForBusiness
Internet Plug-Ins > MeetingJoinPlugin.plugin
Logs > LwaTracing
Saved Application State > com.microsoft.SkypeForBusiness.savedState
Preferences > com.microsoft.skypeforbusiness.plugin.plist
Open Keychain Access from the /Applications/Utilities folder
Also, delete all keychains starting with Skype for Business from Keychain Access
If you have any other suggestions or questions, don't hesitate to leave them in the comments section below and we will check them out.