India, a country of a billion people but internet connectivity is limited to only its 25 % of population and mostly through mobile internet services. Well, things are about to change , at least most of its people. In the next 18 months ISRO will launch three satellites to increase internet speed through out India. GSAT -11, GSAT -19, GSAT -20 all three communication satellites have been designed and developed in India. If successful these satellites will provide high speed internet to about 400 m to 450 m Indians.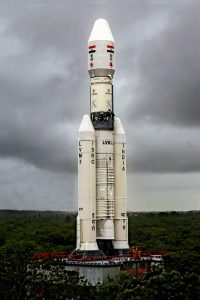 GSAT -19 will be launched in June, 2017 from Sriharikota. GSLV-MK III ISRO's newly inducted rocket with indigenously built cryogenic engine will carry the satellite in to the orbit. This will be the first flight for this rocket as well which is capable of taking up to 4 tonnes of payload.
"The next big launch will be GSAT-19 in June. With this launch, we will begin a new age of communication satellites. It is also the beginning of high-throughput satellites (in India) While the world is already witnessing a change in the communication technology where voice and video communications are taking place through Internet, with future launches, television will be viewed through Internet using wireless Technology," said director Tapan Misra of Space Applications Center, Ahmedabad.
The other two satellites GSAT-11 and GSAT-20 will be launched next year. GSAT-11 will be launched in January, 2018 and GSAT -20 will be launched in the end of next year.
GSAT -19 has the capacity of data transfer 4  Gb/s, four times the capacity of a single GSAT . GSAT-11 will be transmitting data at the speed of 14 Gb/s. ISRO has aimed to connect the entire country with the speed of 70 Gb/s.
| | | | |
| --- | --- | --- | --- |
| Satellite | GSAT-19 | GSAT-11 | GSAT-20 |
| Capacity | 4 Gb/s | 14 Gb/s | 70 Gb/s |
| Beams | 8 | 16 | 40 |
| Launch date | June, 2017 | January, 2018 | End of 2018 |
GSLV-MK III launch

Source & Image Courtesy : ISRO & DIGITAL INDIA
Video: Space Videos