Dell Command update is an app for commercial clients. It provides the system software update released by Dell. It helps a user to install the latest updates for BIOS, Firmware, Drivers etc. Sometimes you may notice that once you click on Dell command update app it shows a message that "The Dell Client Management Service Is Disabled".
To enable the Dell command update app error please follow these steps:
Press Windows + R to open the Run command
Then type services.msc on Run and press enter to open Services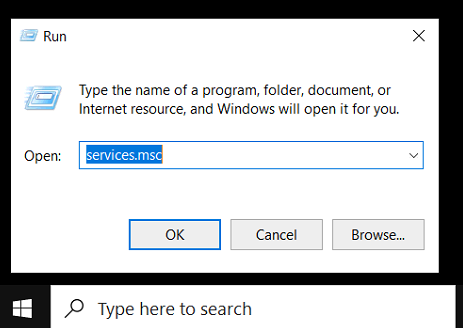 2. Once it opens the services window, you need to look for Dell Client management service.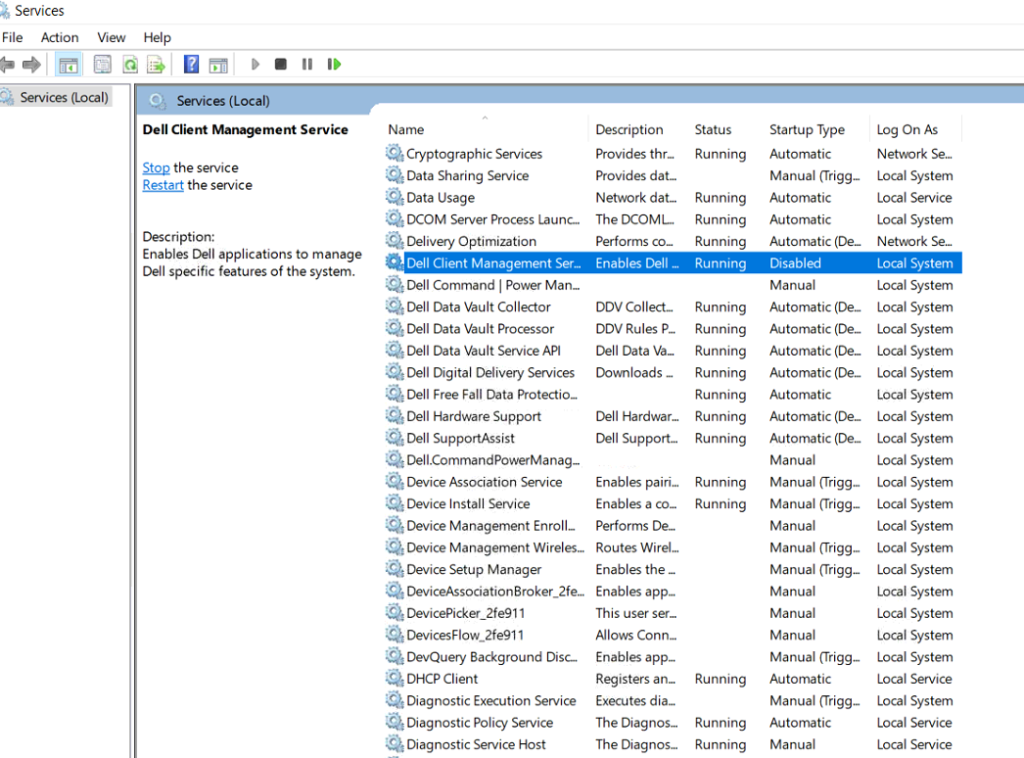 3. You may notice the startup type is Disabled
You would need to double click on the service then select the Startup type as Automatic on the General Tab.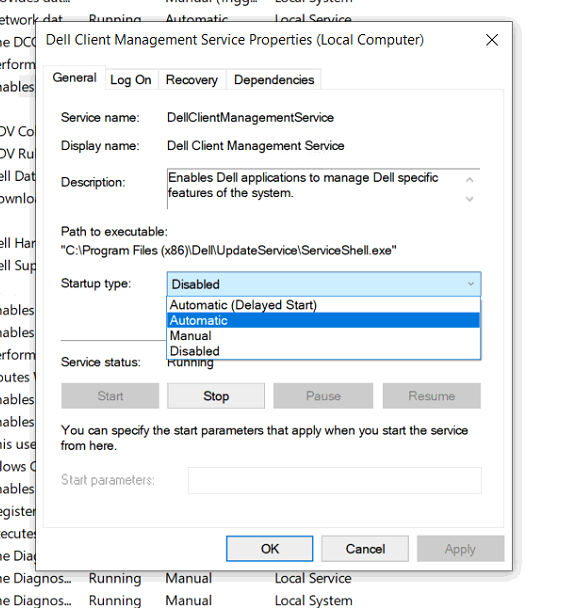 4. After that click on Start on Service status to run the service.
5. Press ok

After that click on Dell Command Update app and it should work straightway.

Please note: You would need to be an Admin to make changes on services and sometimes it requires a Restart of the computer to fully implement the changes.


If you have any other suggestions or questions, please don't hesitate to leave them in the comment section below and we will check them out.
Make sure to follow us on Facebook and Twitter and to Subscribe for more tech updates.