How to disable your Computer's USB ports so that no one can copy data through them. Use REGEDIT command to access Registry Editor.
Steps are below:
First check if there are any USB stick or Mouse receptor etc connected to the computer , If yes then take it out.
Click on START menu.
Then go to RUN. Type REGEDIT.
This will launch REGISTRY EDITOR.

Then Navigate to HKEY_LOCAL_MACHINE\SYSTEM\CurrentControlSet\Services\usbstor

 On the right hand side you will find START . Double click on the START.
Change the Hexadecimal  value data  to 4 from 3.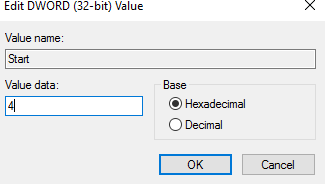 Then Click OK.
Close the REGISTRY and RESTART the Computer to take effects.
And if you want to use the USB port again then Just follow these steps and change the Value back to 3.
And RESTART.